Whether you are planning to sell your home, are currently searching for a new home, or simply want to give your home a little boost in appearance, adding extra lighting is a great way to brighten your home and give it new life. As the Fall and Winter months are settling in, lighting has never been more important. Light helps eliminate stress, and thus, in months where natural light is minimal, keeping a bright and airy home is key.
Related: What Luxury Home Buyers are Looking For in Your Home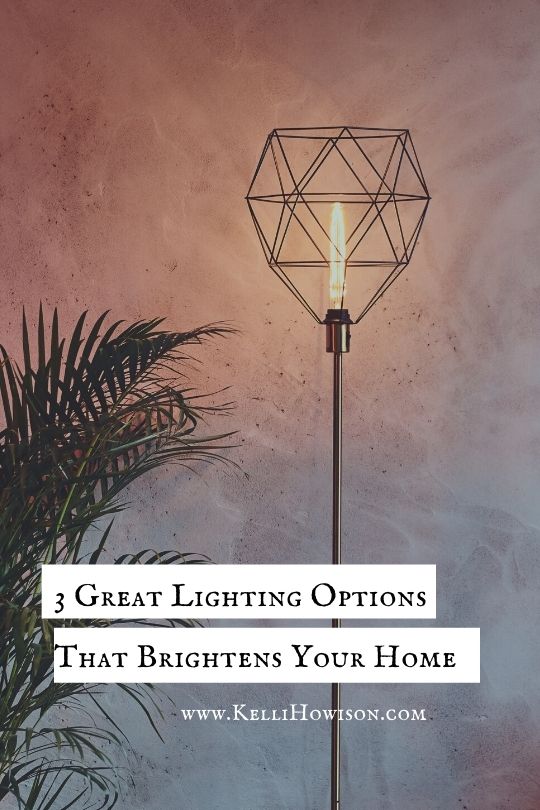 Replace Old Lighting Fixtures
One of the easiest ways to add some extra light is to replace old fixtures. Many older styles of light fixtures have thick and heavy covers, many of which block a large amount of the light that could be provided. Try finding fixtures that are made of clear glass or open casings to ensure that each fixture throughout the home is providing the maximum amount of light as possible.
Floor Lamps
Floor lamps are another easy way to add extra lighting to areas where it may be needed. When adding floor lamps, you can place the light exactly where it is needed ensuring that the dark space is instantly illuminated. For an extra design feature, try finding a floor lamp that has built it shelving, or an element of design so that the lamp is not only providing light, but is also aesthetically appealing. Matching lamps can be placed throughout the home to provide a more cohesive design and lighting element.
Recessed Lights
Can lights and recessed lighting have become very popular as they are very efficient at providing maximum light without taking up any floor space or causing a low hanging fixture. Should you choose to have recessed lighting installed, you can choose to have a controlled brightness setting which allows you to dim or brighten the lights pending on the time of day, season, etc. ensuring that you always have the exact amount of light that is needed.
Relate: 10 Questions to Answer if It's Time to Sell Your Home
Regardless of what lighting you choose to alter or add, this can help brighten your home, eliminate stress, and even set you up for a great first impression for potential buyers should you choose to sell. If you decide to add lighting to your home in an effort to sell, keep in mind that light fixtures that are attached to the home are generally considered part of the property and should be sold with the home unless specifically stated without your documents, whereas free standing lamps are considered personal property.
If you're currently searching for a new home, are ready to list your home, or have any questions regarding the real estate in the Seattle, Bellevue and surrounding areas, please feel free to contact our office at any time and we would be more than happy to assist you.